TAVASZ
Quick Access Reader for MIG-29, SU-22
TAVASZ is a new Quick Access Data Read-out and Express Evaluation System for the Processing for the SU-22 and MIG-29 Flight data.
History
The SU-22 and MIG 29 fighters are equipped with TESTER type on-board Flight data Recorders (FDR). The old evaluation procedure for the TESTER data requires after every flight and before the next take-off the following steps:
copy the recorded flight data from the on-board TESTER to a portable tape recorder (using a BK-2 type cassette),
use this cassette as input source of another tape recorder based data analysing system ( inside the LUCH truck).
Numerous disadvantages of the old system like mechanical wearing, poor reliability, lengthy and delayed access to acquired data made it inevitable to develop a conception ally new QAR Read-out Unit.
TAVASZ - The New Quick Access Read-out Unit
TAVASZ is based on up-to-date computer technology and combines the Read-out unit with the Express evaluation process.
Evaluation Procedure
Copy the data from the TESTER FDR to the TAVASZ solid state memory
Start Express evaluation immediately after read-out
Final evaluation and archivation of the data on commercial PC system inside the air base service building
Main advantages
Essential decrease of the service time between two aircraft missions
High reliability due to fully solid state design built of standard components
Separation of data evaluation and archivation both in time and space
Easy Operation
Modular construction opens the way for system enhancement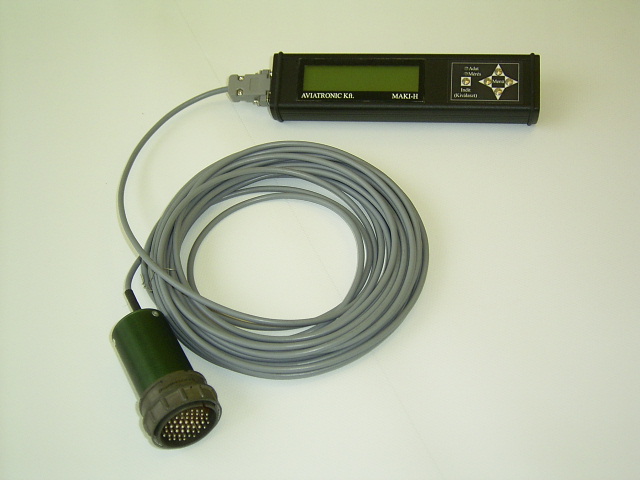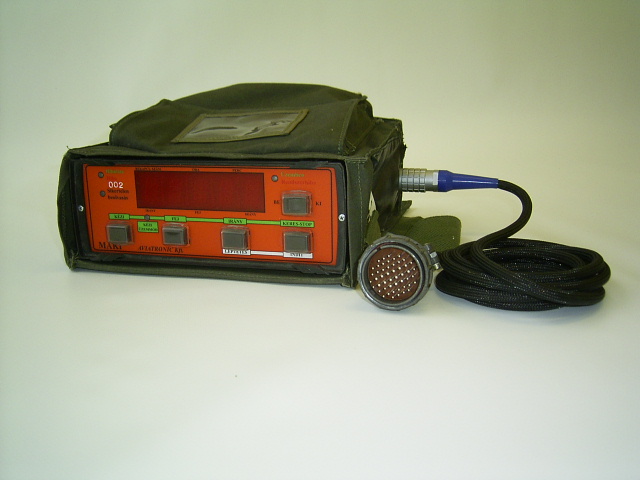 Characteristics
Embedded MIL type PC-486
Front panel with extreme climatic specification
Special parallel I/O card
RAM Disk with a capacity for data of about 7 hours flight time.
The connection to the aircraft is accomplished through the original kerozine resistant reading cable. The New Read-out Unit is powered from either the aircraft when reading TESTER data or from the main data evaluation and archivation computer when copying the acquired data and fast results into it. The copy process uses standard RS232 interface. The Read-out Unit TAVASZ automatically detects connections and starts running the corresponding control software.
The front panel consists of a four-digit 7-segment display, some LED's and three push buttons. The display presents flight time information during reading the TESTER and error codes after the fast evaluation process. The push buttons serve for error code stepping and searching on the TESTER for specific flight records.